NEW PROMOTIONS AND SERVICES

NOW WE ARE OPEN 7 DAYS A WEEK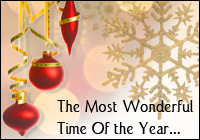 Christmas Gifting
This Christmas, give your loved ones or yourself a gift you will really appreciate.
Glaze Promotion
Wash – Blowout – Style – Glaze and Trim $164 (Regular Price $205)
Hair Care Treatments
Scalp – Protein – Hydration – Trim and Blowout $164 (Regular Price $205)
Christmas New Look
Full Color – Protein – Style –and Haircut $284 (Regular Price $355)
New Year Makeover
Hydration - Fancy hair do and Full make up with lashes $187 (Regular Price$220)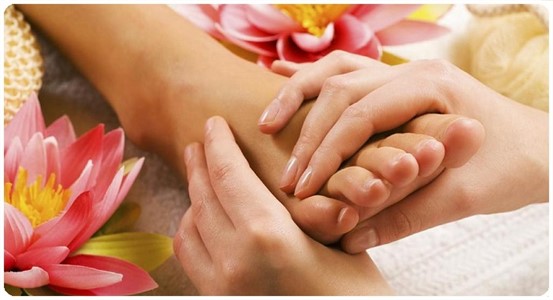 Foot Massage
NEW SERVICE AVAILABLE
Get ready to enjoy the benefits of a massage while getting your hair services done.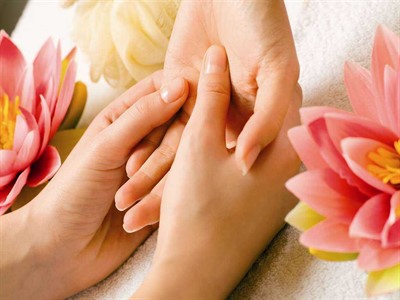 Hand Massage
NEW SERVICE AVAILABLE
Get ready to enjoy the benefits of a massage while getting your hair services done.
"Saving One Hair Strand At A Time"
Our Mission is to unlock each client's potential and develop a FULL, HEALTHY head of HAIR. We want our clients at the Healthy Hair Bar to look and feel their best, from the inside to outside. We will go to great lengths to help you to achieve your healthy scalp and hair goals. We offer private and discreet consultations and services for your comfort.
Healthy Hair Bar ands Wigs Salon is your one stop beauty transformation hair salon and shop serving the Monrovia, Pasadena, Arcadia, and LA areas with wigs, extensions, and professional salon and spa services. HHB can transform you and your wedding party for any themed wedding with our talented hair stylists, make-up artists, aesthetician consultants, massage therapists, drone wedding services, and weight management.
We offer the most effective hair and scalp treatments to restore hair growth within 2-6 months guaranteed.
Come explore our 5,500 sq. ft. facility including our
private show room
of luxury extensions, wigs and accessories.

BEAUTY SUPPLY

Healthy Hair Bar offers you a broad range of beauty supply's brands and tools.
Come visit us and take with you the best brands for hair care.
WIGS AND EXTENSIONS
HHB and Wigs offers you wigs, hair extensions, falls, and other creative hair solutions whether for medical, fashion, or emergency. We have something for you at any price point.
We carry hair quality synthetic and human hair from Raquel Welch, Noriko, Revlon, Rene of Paris, Envy, Forever Young, Sherri Shepherd, costumes and many others. We also specialize in custom wigs and toupees for all needs.
Schedule your FREE consultation today. Privacy is Available!
We hand pick our selection to help you achieve the results you seek and desire for your hair and scalp needs.
If we don't have it in the store, we definitely can order it for you.

WIGS
Full Wigs:
*Memory Cap: This cap memorizes the shape of your head, giving you the ultimate in light comfort and fit.
*Monofilament Top: Hand-Knotted. This feature allows the flexibility of parting the hair on the right or the left side, looking completely natural.
*Monofilament Part: Provide a true-to-life, scalp-like appearance.
*Monofilament Crown: Has the advantage of a monofilament crown for a smooth, natural contour.
*100% hand Knotted: This style have been created with the hair loss clients in mind. Crafted to offer fashion and comfort.
*Lace Front - Monofilament: The first invisible hairline. include the memory cap, monofilament top and the stretch lace.
*100% Human Hair: This hair is individually knotted to provide the natural looking hairline you are looking for.
For all hair loss clients:
*Human Hair Monofilament Fringe: hand-knotted topper to create volume.
*Synthetic Fringe: Hair loss solution for thinning hair in crown area.
*Memory cap Filler: Great solution for those who has extreme hair loss on the top of the head.
Children's Wigs:
*Ultra Petite: Specially design for children, with different lengths, colors and styles.
EXTENSIONS
*Tracks /

Clip-Ons
The Products we use are safe because everything is natural and organic. Adults, teens and children will experience the benefits from using our organic products.
Say Goodbye To:
Relaxers
Harsh Chemicals
Split Ends
Unhealthy Dry Hair
Itchy Scalp
Hair Loss, Hair Thinning
Say Hello To:
Soft Shiny Hair
Smooth Bouncy Curls
Hair That Behaves
Hair That Smells Good
Tangle Free
Chemical Free
Beautiful Shiny Hair!

In addition, the following amenities and conveniences are offered to make your time with us more enjoyable:
Ample Parking, Beverages, Wine, and Loyalty Program

s